The Chateau de Janvry is a family affair.
This historic property has been transmitted from generation to generation since 1784. Driven by a passion to transmit environmental and conservation traditions and values, we recently decided to open our estate to guests.
Whether for a private event, for an exclusive hunt or for a business seminar, you will be welcomed by our family in a very warm atmosphere, to keep our Chateau so unique. Janvry is also a team of volunteers and partners who help us maintain the property every day. Spending a day at their side is sharing a unique state of mind, where energy, sincerity and good humour are always the norm.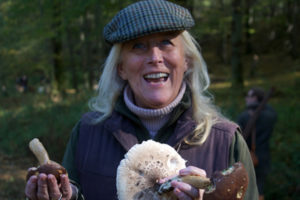 « I love welcoming guests into my home. I love listening to others and help people feel comfortable and shine. I believe being nice and honest are primary values in today's world and I aspire to simplicity and elegance. I hope our guests feel this everytime they arrive at the Chateau, for a days hunting or a tasty dinner.
I entirely personalise each party by creating unique and particular twists every time.Creating decors for our dining room table and include wild and natural elements such as moss, wood pieces, leaves… Playing with colors from the various seasons. I never buy anything, I compose my creations with objects and artifacts. I have, leaving lots of room for imagination. A certain kind of magic ! »
Baroness Reille