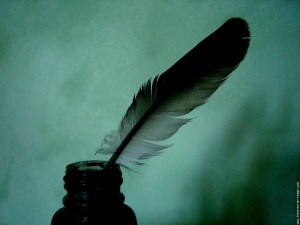 Nous recevons régulièrement des témoignages, veuillez en trouver quelques-uns ci-dessous envoyés par des chasseurs anglophones:
CHASSES DEVANT SOI
« I visited Janvry for the first time last Autumn. I selected the full day walking hunt with my fiancé. We had the most relaxing stroll through the beautiful forests and countryside, punctuated by moments of pure exhilaration, chasing down a plump partridge, only to slide into a pile of soft, damp leaves. I felt like a kid again! For us, this trip was more about spending time with each other in a naturally resplendent environment; the hunt was secondary. However, we did spot lots of wildlife, and made valiant attempts at bringing home a kill. The gamekeeper was a pleasure to be around, full of information about the castle, and not at all distracted by our nonchalance. The dogs are also to be commended for tolerating our lack of experience. »
CHASSES DE GROS GIBIER
« My colleagues and I have made Janvry our yearly corporate outing destination for four years running. The Reille family are the most gracious hosts I have found, and the sights and smells of the ancient castle, the escape from city life, get our creative juices flowing. I cannot say enough about the teambuilding aspect of the hunt. As nerves are stretched thin, and the adrenaline pumps, we work as a team for the most primal experience man can have: that of hunting, and respectfully bringing down a worthy opponent in the wild. When we make the kill, in the great hunting tradition of Janvry, our exultation is complete, as we have accomplished great things together. We then recuperate afterwards in the beautiful, rustic setting of the chateau, dozing to the aroma of the meat we brought to the table slowly roasting in the great kitchen. Our time at Janvry is always a pleasure, a spiritually uplifting and cleansing experience. »
CHASSES EN BATTUES
« My family had the most wonderful experience on our hunt last month! I highly recommend Janvry for an exciting, thrilling event for first-­?time hunters and experienced riflemen alike. My brothers and I took our 5 boys on one of the driving hunts. The gamekeeper was extremely knowledgeable and full of entertaining stories as we drove to the hunting grounds through pristine forests and sweeping hillsides. What a treasure, so close to Paris! We had hardly caught our breath from the majestic landscapes before we were in the thick of pheasant and partridge flocks. Janvry's hunting team made us all feel like pros, even though some of the boys had never been hunting before. They were very professional and helped the boys bag a few birds! AND THE FOOD! Well, that was really my favorite part. We started the day in the enormous, rustic kitchen with a scrumptious hot lunch, and finished our day with some very good wine and delicious hors d'oeuvres in the grand dining hall. A wonderful time was had by all, and we thank the Reille family for restoring this ancient landmark and opening it to avid naturalists like us! »
Merci pour tous ces mots, nous sommes privilégiés d'avoir l'occasion de vous organiser des moments uniques. Revenez vite nous voir!